1
Book Your Service
Online or by Phone
2
We'll Complete Your Service in
One Detailed Visit
3
Enjoy Having the Shiniest
Home on the Block!
Removing dirt, algae, and washing away grime prolongs the life of your home's surfaces. Salt, sand, algae, and moss can damage wood, blacktop, concrete, paving, and siding over time. A power wash completed by a professional keeps all these surfaces in tip-top shape.
Surfaces we power wash
At Angela's Cleaning Service VA, we offer professional power washing services for an array of materials and surfaces, to meet the needs of your home, including:
Decks
Patios
Concrete
Brick
Stucco
Vinyl
Gum Removal
Awnings
Building Facades
Parking Lots
Q: How long does it take to power wash a house?
A: It all depends on the size of your home, but we promise to always get the job done in one detailed visit.
Q: How often should you power wash your house?
A: It's up to you! At the bare minimum, we recommend washing the core surfaces of your home (driveway, deck, siding etc.) at least once a year. With that said, depending on the climate conditions of your location, you may desire multiple services throughout the year to keep your home shining.
Q: Can you power wash vinyl siding?
A: Yes! Our trained technicians are able to safely and efficiently wash softer surface areas, like vinyl siding.
Q: Can you damage concrete by power washing?
A: When done improperly, it is possible to damage any surface with a power washer. That's why it's important to hire the trained professionals at Shack Shine to make sure the job is done right.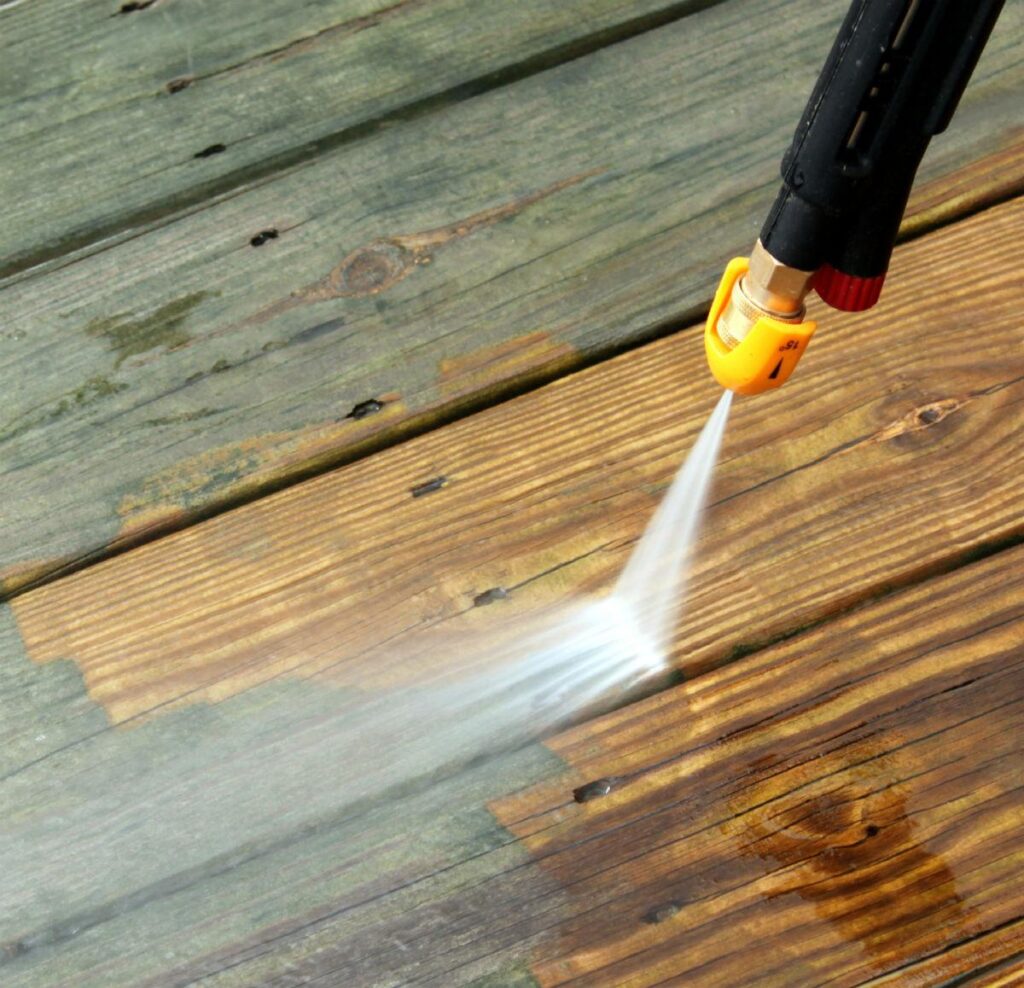 Interested in Power Washing Services?
For more than 15 years, Angela's Cleaning Services VA has provided high-quality cleaning and maintenance services customized to our clients' needs. We have extensive professional cleaning experience that ensures smooth service transitions.
GET ESTIMATE